Play Anywhere
dmcGO is a revolutionary mobile betting platform which literally lets you play Da Ma Cai games with your finger. Placing a bet is simply fast and easy.. just tap away!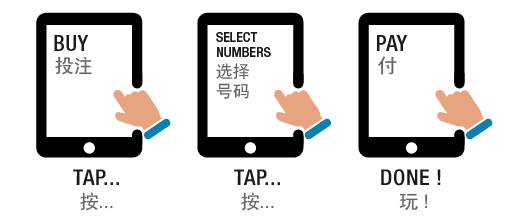 You can also choose to call-in to our dmcGO Call Center at 1 300 88 2118 during business hours to have one of our agents help you place bets. For your assurance, all calls will be recorded and SMS bets confirmation will be sent to your registered mobile number*.
Call Center Business Hours
Drawdays
:
8am - 7pm
Non-drawdays
:
9am - 5pm
*SMS delivery is dependent on your Telco's network. dmcGO does not guarantee delivery of the SMS bets confirmation to your mobile number.